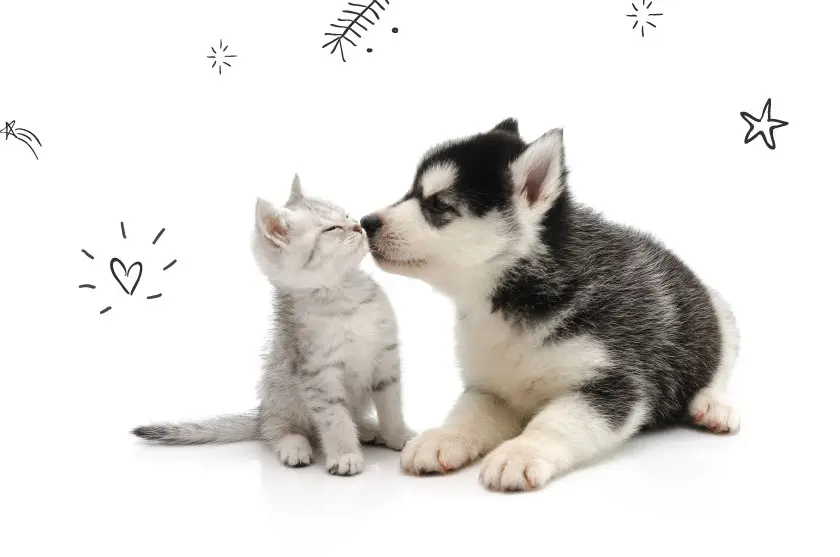 We love animals and have a passion for animal welfare and rights. As a small family run business, we pride ourselves in the personal pet courier service we can offer customers and furry passengers large and small.
Every animal in our care is given the very best treatment whilst travelling in our bespoke fitted vehicles specially adapted for travelling long distances in comfort.
We are correctly licensed and insured to carry pets within the UK and Europe.
We understand the stress of arranging pets' transportation and will ease you through the paperwork and reassure you at every stage.
We can help with almost any request, and you can be assured every pet is treated like a VIP.
When you choose 101 Pet Express, you get:
Award winning service
Stress free pet move
Full insurance for UK & Europe
GPS tracking
Professionally customised fleet
Door to door service
Excellent communication
30 years of dog handling experience
Fully Defra registered pet couriers
Ex advance police driver
Pet first aid qualified
Regular pet transport trips from Europe to UK or vice versa
TRACES licensed for animal transport
IPAFF registered
Each customised vehicle is perfectly equipped to ensure your pet travels safely, securely and comfortably to your chosen destination
It's what's inside that counts. Our vehicle features include:
Bespoke cages with specialist flooring and vet bedding
Ventilation, heating and independent air conditioning
Internal ambient lighting
Plentiful water supplies
Two way audio
Light food options for the journey
Pet first aid kit
Fire extinguisher
Sanitiser
Emergency crates
Visual monitoring
Halo microchip reader
Vet pet mats
Cooling mats available
Slip leads
Fully insured
European breakdown cover
24/7 contingency planning in case of emergency
We are proud to show the below images of our internal specification unlike some other pet couriers who do not advertise their cage set up. We feel this is essential as it's what your pet will be travelling in and should be shown:
We appreciate the importance of keeping you informed with every stage of your pet's journey. So, for peace of mind, we offer full tracking throughout the journey - apart from inside the Eurotunnel.
Tracking only begins upon pick up from collection address.
We work within the guidelines and to the approved standards for each type of animal we transport.
Working above guidelines - 2023
Defra Type 2 licensed - IPAFF Compliant
Dual Type 2 for European transportation from 2021
International Operator Licence from May 2022
GMR - Customs Compliant
FTA Inspected
Fully insured to carry pets
Full liability insurance
European travel scheme
All documents can be shown upon request.
Meet the team
Welcome to 101 Pet Express, the family-run business that offers the best pet transport and delivery services in the country. We are a team of passionate pet lovers who care for your furry friends as much as you do. Meet our amazing team members who make it all happen:
Josh
Josh, the business owner who is dedicated to animal welfare and has raised the standard of pet transport with his inspired van customisation. Josh has been in the pet industry many years and knows everything there is to know about pet travel.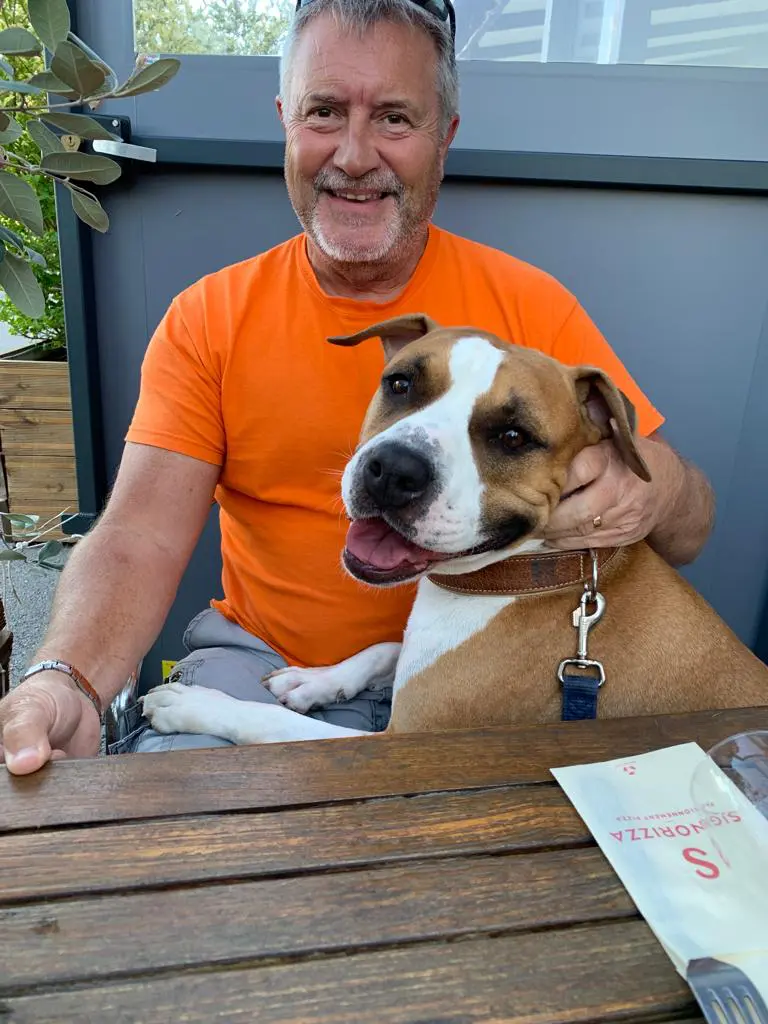 John
John, the logistics manager who has an eye for detail and years of experience with animals. John is responsible for planning and coordinating the routes, schedules, and paperwork for each pet transport. He ensures that your pet arrives at its destination safely and on time.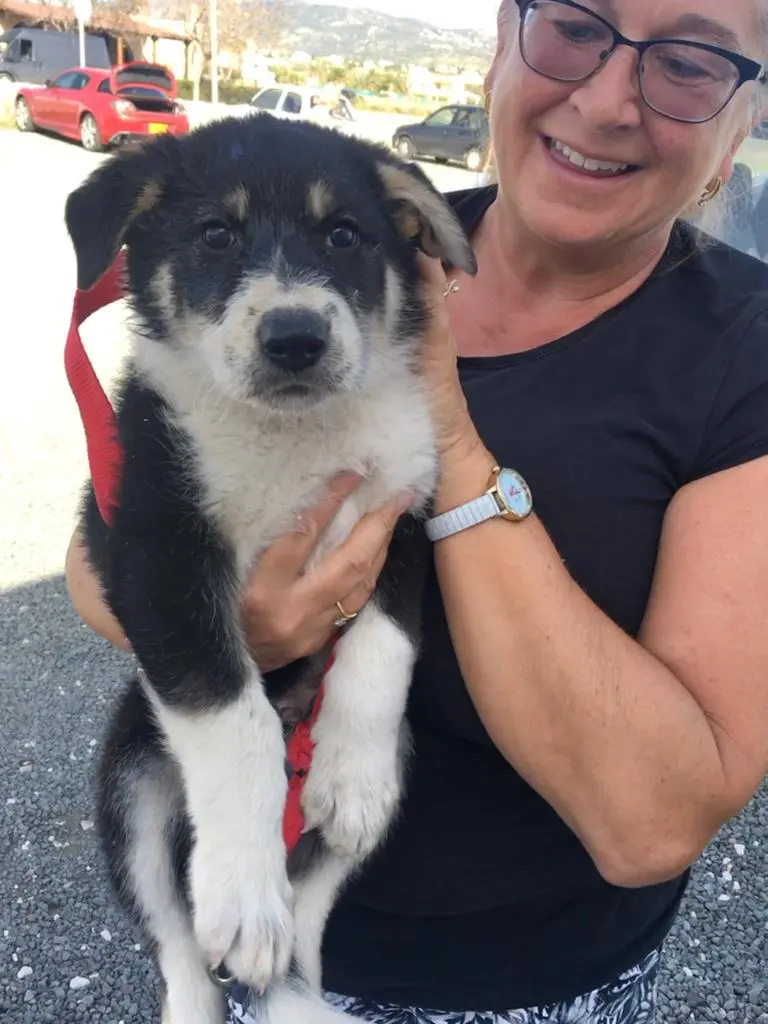 Amanda
Amanda, the marketing and admin department who works to secure bookings and has a passion for pets since childhood. Amanda is the friendly voice you hear when you call or email us. She answers all your questions, provides you with a quote, and guides you through the process of preparing your pet for travel.
We are more than just a team, we are a family. And we treat every pet that travels with us as part of our family too. We provide personalized care, attention, and comfort to your pet during their journey. We also keep you updated with photos and messages along the way.
At 101 Pet Express, we are the pet transport people. We love what we do and we do it well.
Contact us today to find out how we can help you and your pet travel anywhere in the world.
Frequently asked questions
Each trip is different just like your pet, so we base quotes on many factors, not just mileage. You may be surprised to see we are cheaper than an Uber. We are extremely competitive and offer an unrivalled service for licensed pet transport.
We hold DEFRA Type 2 authorisation to transport pets issued by the UK government. This is the highest accolade a transporter can hold. The vehicles are also fully inspected by the FTA. A Type 2 licence allows us to transport pets on road journeys up to and over 12 hours in duration. 101 also holds the equivalent license for European work in addition to the International Operators License required by EU law to legally work in Europe. Many pet transporters don't have this! We are fully insured to transport pets within the UK and Europe.
It's not commonly known but a Type 1 DEFRA can easily be printed from the internet and should not be confused with a Level 2 transporter licence. The FTA do vehicle checks for this type of license!
101 has a fleet of fully customised professional vehicles. We take great pride in them with a large investment made to ensure the pets' safety and comfort. The cage system is fixed and has been crash tested. We have both independent air con and separate electric fan ventilation. These run from leisure batteries so work when the engine is off. The vehicles are insulated against intense heat and cold with ambient lighting. All vehicles have safety doors fitted and quick release buttons on the cage including dual exit as standard. Many other transporters remove the bulk head and just use the cab air con, but this isn't sufficient for a vehicle full of pets and the air con wasn't built to be used this way and will not run when the engine is off. 101 ventilation is independent!
Yes, we offer full live tracking with updates and photos. 101 always knows where your pet is at any point. We also advise the name of the driver who will be in a fully branded 101 vehicle and in uniform.
101 are extremely passionate about animal welfare and have a combined experience of over 50 years handling pets. We are award-winning with fabulous, customised vehicles, and have received an abundance of reviews on the internet for our 5 star service from hundreds of owners. We go above and beyond to remain fully compliant and only have your pet at the heart of the business. 101 strives hard to offer very completive pricing.
Yes, 101 covers all over England, Scotland and Wales, with Ireland upon request. We can help with individual pets on a solo door to door or larger groups of pets on shared trips. For short or longer trips we offer the same service. We welcome requests from breeders, rescues and private owners.
We can accept any size dog as the vehicles have an adaptable cage system and a large internal load area with a safety gate. 
101 welcomes owners to advise us on any special dietary requirements. We will tailor a plan to ensure they are fed according to the diet. Owners can hand over food on loading and advise in advance of any other specific requirements. 
We offer a Home from Home service for pets which is usually a small, shared trip for 1-4 pets. 101 can also offer a private trip door to door. For non-commercial travel, your pet must have a valid EU Pet Passport or Animal Health Certificate. Rabies must be valid and correctly dated and stamped. Owners must travel within 5 days either side of their pet when using a third party for their pet transport like a courier. Owner's ticket must be copied (BORDING PASS) and handed to the courier as this is used as supporting documentation for non-commercial travel at exit or entry port.